HENKEL and Hessan will be strong strategic partners
07-01-2021
HENKEL and Hessan will be strong strategic partners
上海2020年7月1日 /美通社/ -- 汉高宣布任命荣杰博士(Dr. Rajat Agarwal)为大中华区总裁,全面负责汉高在大中华区的业务运营,自2020年7月1日起生效。此外,荣杰博士还将延续他自2019年起所担任的职务,继续负责汉高粘合剂技术全球家居与运动时尚业务。
Shanghai on July 1, 2020, henkel announced the appointment of Dr Rongjat (Dr. Rajat Agarwal) as President of greater China, fully responsible for the business operations of Henkel in China , this news will take effect from 1 July 2020. Moreover, Dr Rongjat will continue his role since 2019, continued to responsible for tall adhesive technology with global household sports fashion business.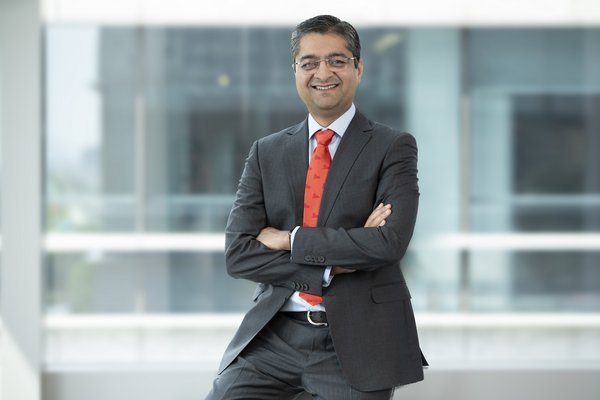 关于汉高
汉高在全球范围内经营均衡且多元化的业务组合。通过强大的品牌、卓越的创新和先进的技术,公司在工业和消费领域的三大业务板块中确立了领先地位。汉高粘合剂技术业务部是全球粘合剂市场的领导者,服务于全球各行各业。洗涤剂及家用护理以及化妆品/美容用品两大业务也是各国市场和众多应用领域中的领先品牌。公司于1876年在德国成立,迄今已有140多年光辉历史。2019年,汉高实现销售额逾200亿欧元,调整后营业利润约为32亿欧元。汉高在全球范围内约有5.2万名员工,在强大的企业文化和共同的价值观的引领下,他们融合为一支热情、多元化的团队,为创造可持续价值这一企业目标而奋斗。作为企业可持续发展的表率,汉高在许多国际性指数和排行榜中名列前茅。汉高的优先股已列入德国DAX指数。更多资讯,敬请访问www.henkel.cn
About henkel
Henkel globally balanced and diversified business portfolio. By a strong brand, excellent innovation and advanced technology, the company in the field of industrial and consumer's three big established the leading position in the business sector. Tall adhesive technology department is a worldwide leader in the bond market, service in all walks of life around the global Detergents and household care and cosmetics/beauty products were the two big business market and many leading brands in the field of application. Company was founded in Germany in 1876, has been 140 years of glorious history. Henkel to achieve sales of more than 20 billion euros in 2019, adjusted operating profit of about 3.2 billion euros. Henkel has about 52000 employees worldwide, the strong culture and under the guidance of our Shared values, they merged into a passion, diversified team, strive to create sustainable value the business goal. As a model for the sustainable development of enterprises, henkel in many international index and the top in the list. Preferred stock has been listed in Germany's DAX index of henkel. More information, please visit www.henkel.cn
汉高与合源的合作
汉高与合源的合作始于2020年3月,汉高提供大量给合源胶水作测试。 经过一段时间的配合和支持,汉高平贴胶水的稳定性给客户解决了很多技术上的问题, 也推进了当前高光平贴的效率和技术。
Henkel and Hessan
Henkel cooperating with Hessan began in March 2020, henkel provide a lot glue of to Hessan for test. After a period of time of cooperation and support, the stability of the Henkel glue solved many technical problems for clients, and promoted the efficiency of the current high glossy laminating and adhesive technology.